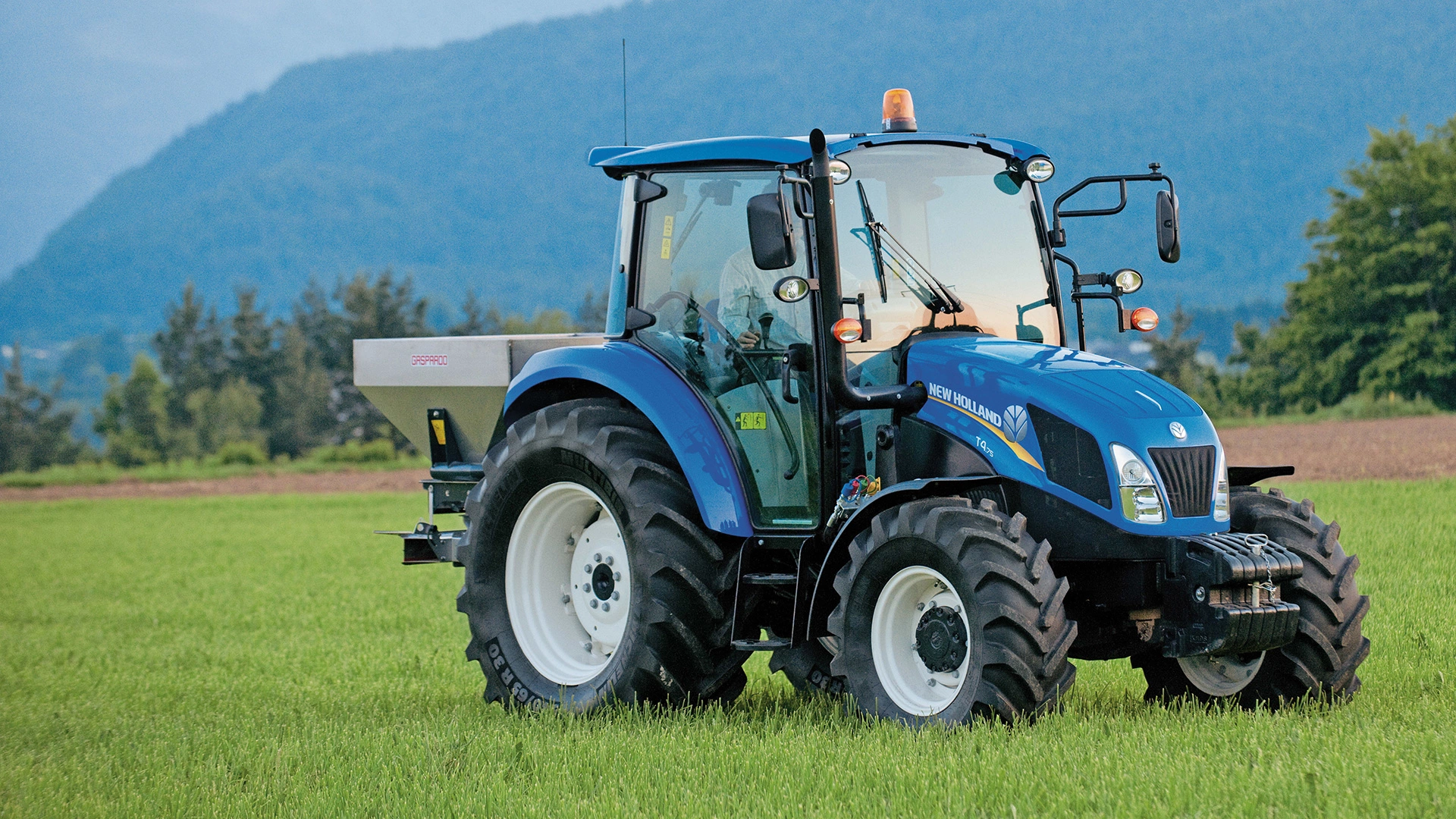 T4
THE MOST COMFORTABLE PLACE TO BE
The upgraded three model T4 range has been designed to take farming comfort to a whole new level. With 55 to 75hp(CV) on tap, even the most demanding users will be able to sit back and relax in this, a truly New Holland tractor. Fully compliant with the even more stringent Stage V emissions regulations, you can save fuel and improve performance with efficient Common Rail engines. From distinctive styling to responsive performance, the T4 is a key member of your farming family.
Brochure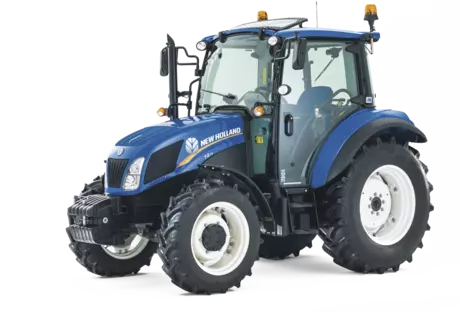 AXLES TO SUIT YOUR NEEDS
The entire T4 range can be specified with either two or four wheel drive options to ensure that your tractor meets your individual needs. For those who work in demanding conditions, or require enhanced braking performance, four wheel drive is the natural choice which automatically engages to assist braking on 40kph models. Four wheel drive engagement is courtesy of a dedicated fingertip switch situated on the Command Arc.
STEP UP, RELAX AND ENJOY THE RIDE
Ergonomic design. Absolute comfort. Industry-leading operator environment. These all add up to the ultimate driving experience. The deluxe VisionView™ cab was developed using state-of-the-art virtual reality techniques. What does that mean? A bespoke cab, designed around you that fits like a glove.
CLEAN, POWERFUL ENGINES
The entire T4 range boasts 3.4 litre Common Rail F5C engines developed by FPT Industrial that comply with the stringent Stage V emissions regulations. Advanced Common Rail technology delivers precise fuelling for optimal response and has also reduced fuel consumption by up to 13%. This super-quiet engine develops up to 75hp(CV) and up to 310Nm of torque for guaranteed productivity and operator comfort. The flat power curve between 1900-2100rpm maintains maximum performance for longer. Throw in a power-to-weight ratio of just 30.4kg/hp(CV) and the T4 is your perfect farming partner. The entire range uses Diesel Oxidation Catalyst (DOC)& Diesel Particulate Filter (DPF) technology for Stage V compliance, which is maintenance-free and further enhances efficiency to reduce total cost of ownership.
TAILORED HYDRAULIC OFFERING
The 48 litre/minute hydraulic system on the T4 has been precision engineered to ensure it perfectly meets your individual requirements. Designed with front loaders in mind, a dedicated steering pump ensures that steering accuracy is maintained without compromising loader cycle times. An optional front axle which features a slot for compatibility with specialist front driven implements is available. This maintains overall strength and is perfect for many municipality applications.
CONTACT US ABOUT THE NEW HOLLAND T4