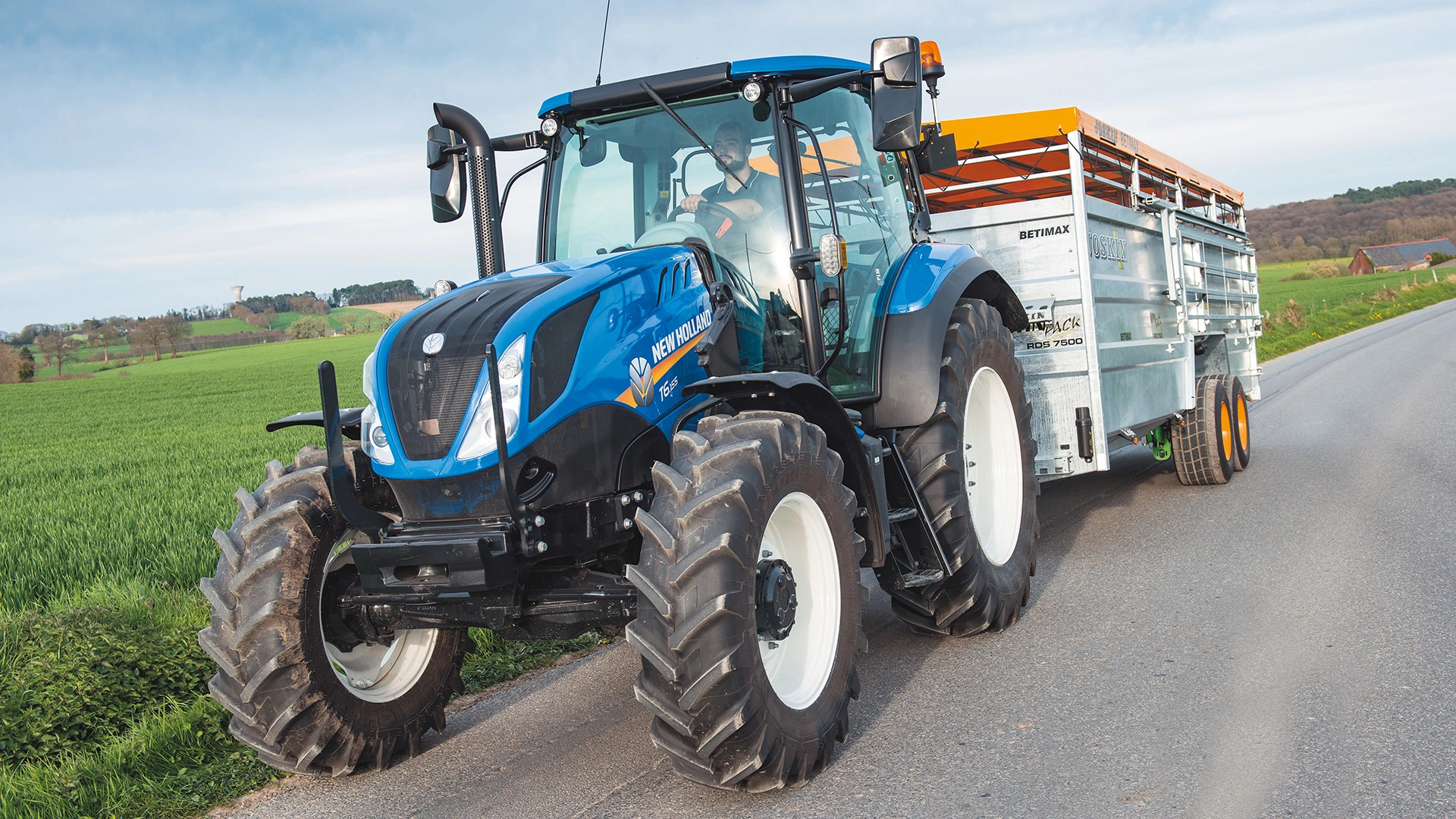 T6 ELECTRO/ DYNAMIC/ AUTO COMMAND
ON TOP. AROUND THE CLOCK
The T6 has been designed for today's modern mixed arable farmers and intensive livestock operations and is packed full of features to satisfy even the most demanding users.
Brochure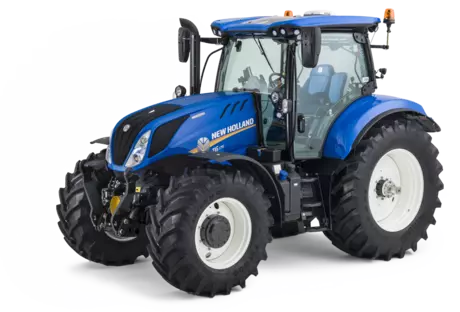 MAXIMUM VERSATILITY
Tailor made productivity comes as standard with the seven-model T6 range. Specify your own bespoke tractor with an endless list of productivity enhancing options including front linkage, front loader, low and standard profile cabs, peppy four and powerful six cylinder engines, a continuously variable Auto Command™ transmission or even a semi-powershift Electro Command™ transmission that gets the job done and an impressive power to weight ratio of a mere 28.6kg/hp(CV) completes the package. Transport, cultivation, yard and livestock operations. The T6 has got it covered.
PRECISION LAND MANAGEMENT
When ordering your T6, you can choose between three guidance packages. This means that your new T6 will arrive direct from the factory with the exact accuracy level you require. Choose your accuracy level right down to the most precise 1.5cm option. A must for high value vegetable or bulb farming.
* Using RTK correction signal
DYNAMIC COMMAND™ TRANSMISSION
The all-new Dynamic Command™ transmission, fruit of extensive customer consultation and an intensive research, development and testing process, is now available on the new T6.160 and T6.180 6-cylinder models, in addition to the T6.145 – 175 4 cylinder models. Designed to offer even more gears in the most frequently used operating ranges, this will enable you to perfectly match the speed of your T6 to the task in hand. Furthermore, the ability to deliver near instantaneous direction changes makes field, but especially loader work even easier and more efficient.
THE ULTIMATE ERGONOMIC FARMING EXPERIENCE
The T6 Auto Command tractors offer sophisticated features that are easy and intuitive to access. How? Well, we listened to customers and developed the SideWinder™ II armrest to make everything simpler. All key controls are accessed from the armrest. Throttle, transmission and hydraulics. Everything you need to control is intuitively selected. Furthermore, you're benefiting from SideWinder II know-how perfected on T7 tractor ranges! It does not take long to master a T6 tractor.
ELECTRO COMMAND™ TRANSMISSION
New Holland knows that every farm has different requirements, and that intelligent innovation also means offering tried and tested solutions to improve efficiency. The semi powershift Electro Command™ transmission offers clutchless gear changes to reduce fatigue, and gear shifting is taken care of for you with the addition of the optional Auto Modes. The latest addition to the Electro Command T6 range is the new 6 cylinder T6.160 model.
AUTO COMMAND™ TRANSMISSION
Designed and built by New Holland, the Auto Command™ transmission is available on the T6.145 – T6.175 4 cylinders models and is now available on the new T6.160 and the T6.180 6 cylinder models. This CVT transmission benefits from multiple direct drive points with 100% mechanical efficiency which have been precision engineered to ensure that they perfectly match the most frequently used speeds during cultivation and transport. Advanced double clutch control further enhances efficiency. Quite simply, it is the smoothest and most productive CVT around.
CONTACT US ABOUT THE NEW HOLLAND T6