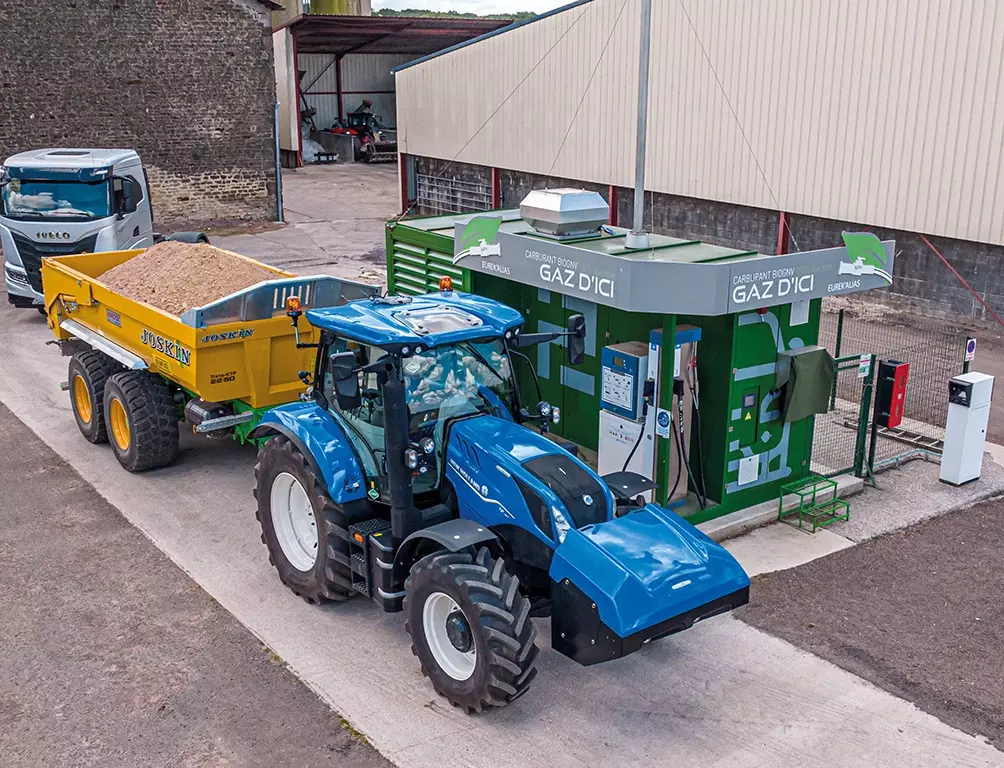 T6 METHANE POWER
POWERED, PRODUCTIVE AND SUSTAINABLE BY NATURE
The New Holland T6 Methane Power is the world's first 100% methane powered production tractor, and is key to completing the virtuous cycle of the Energy Independent Farm system. Farmers grow crops and use waste products to generate biomethane, which powers the tractor, which, in turn, helps to grow those very crops.
Brochure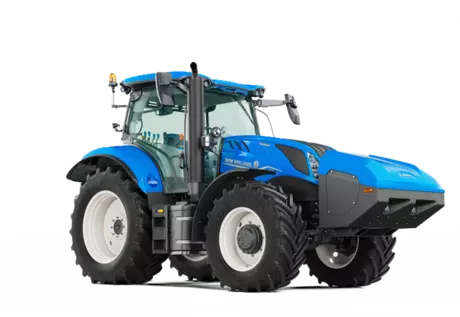 YOUR SUSTAINABLE FARMING PARTNER
For over a decade, New Holland is established as the Clean Energy Leader for its active promotion and development of renewable fuels, emissions reduction systems and sustainable agricultural technology. New Holland offers the farmers of today and tomorrow the widest choice of accessible solutions that improve efficiency and productivity, whilst respecting the environment. Rooted in the belief that farmers can use technology to help them reduce their dependence on fossil fuels, the New Holland Clean Energy Leader® strategy is based on four key pillars: Alternative Fuels, Efficient Productivity, Sustainable Farming and being a Committed Company.
SIMPLE AFTER TREATMENT TECHNOLOGY
Methane and biomethane are incredibly clean burning fuels, with up to 80% lower polluting emission than diesel. As such there is a reduced requirement for after treatment: less polluting exhaust gases are produced so less 'cleaning' is required. A simple 3-way catalyst is used which is a light and compact solution that is package under the engine hood.
PURE POWER
The power and torque produced by the methane engine are comparable to those of a standard production T6 tractor.
This means that the T6 Methane Power responds in exactly the same way and enables you to complete the same tasks as before, just more sustainably and with a reduced operating cost.
GESTION ENGINE SPEED MANAGEMENT
In applications where a constant PTO speed is required, Engine Speed Management ensures the selected speed is accurately maintained under changing loads; it's also perfect for maintaining a fixed forward speed in difficult terrain.
CONTACT US ABOUT THE NEW HOLLAND T6 METHANE POWER