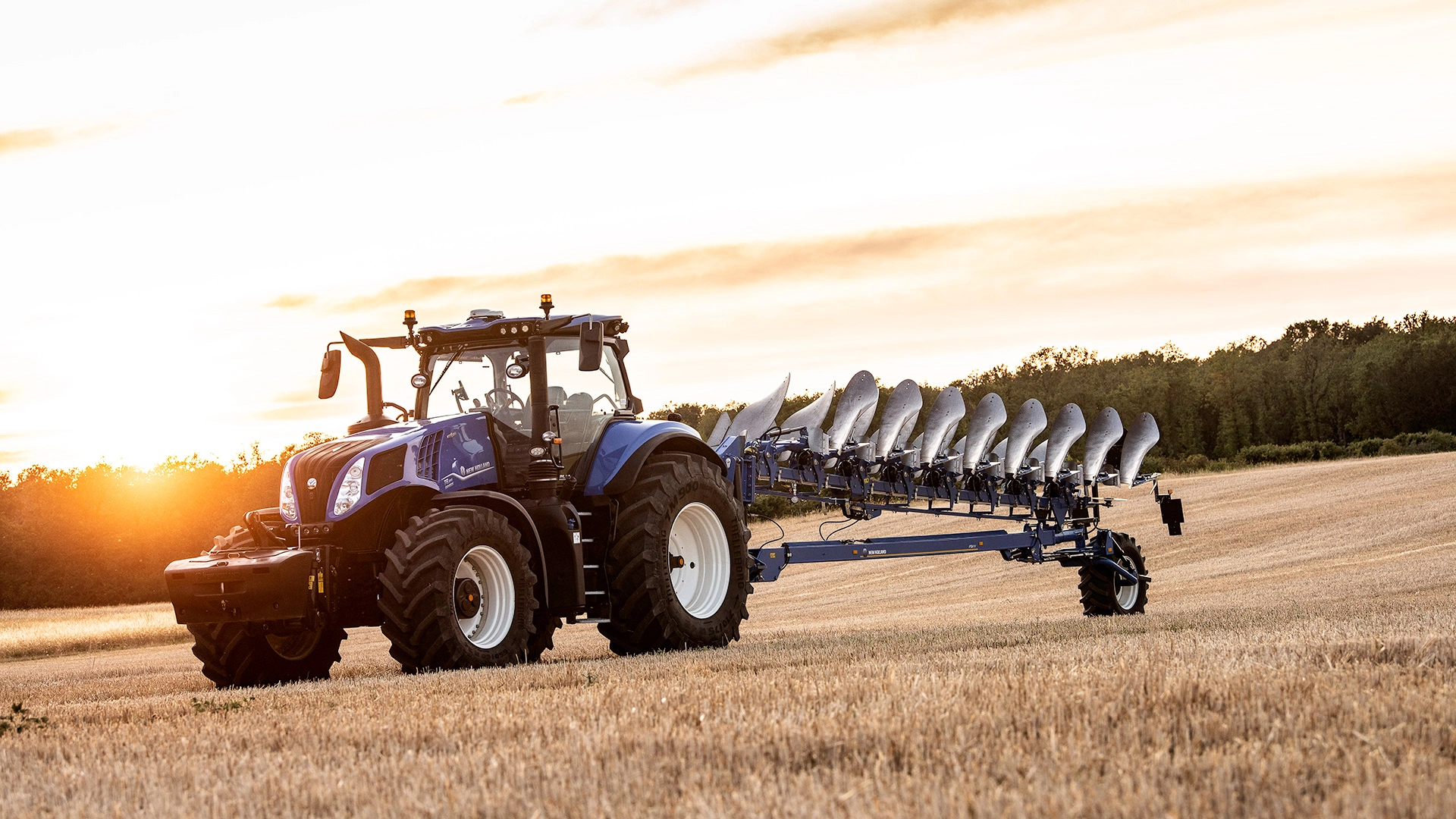 New Holland T8 GENESIS
Tractors with customizable control
When the time comes to deliver precision results in the field, there's no room for a "one-size-fits-all" approach. Every operator has their own unique preferences and requirements. So, we built your controls package around the revolutionary idea that custom adjustments should come standard.
Brochure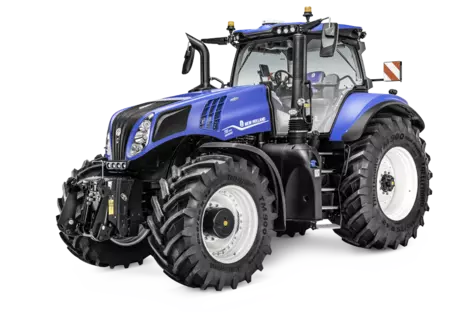 DESIGNED AROUND YOU
New Holland built the new T8 Genesis™ with PLM Intelligence™ around the input of operators like you. From a reimagined cab designed to offer the most comfortable and convenient driver experience, to next-generation intuitive controls that can be easily customized to the tasks at hand, every detail has been carefully engineered to meet your needs.
BRIGHT LIGHTS FOR DARK NIGHTS
Lighting up the way for improved night time productivity and total safety is a key New Holland priority, accomplished by bringing into the farming world the latest automotive sector innovations, such as LED lights. The lighting offering features up to 24 LED lights. Brighter and consuming less power than their standard equivalent, these lights offer a broad spread of white light, turning night into day. When the range-topping package is specified, this delivers 49,400 lumens, which is over 30% more light than the previous T8 range. Up to 6 lights can be fitted to the front and up to 8 lights can be fitted to the rear of the roof, while high level headlamps light up the distance and pave the way for non-stop operation.
TRACTION WITHOUT QUESTION
New Holland brings to you the best-in class seat offering, with two different models to choose from. All seats benefit from improved cushioning. These firmer, more durable seat cushions provide outstanding comfort whatever the terrain.
PRECISION LAND MANAGEMENT
When ordering your T8 Genesis™, you can choose between three different guidance packages. This means that your T8 Genesis™ will arrive direct from the factory with the exact accuracy level you require. Choose your accuracy level right down to the most precise 2.5cm* option. Extremely beneficial for precision arable applications, especially in high value vegetable or bulb farming.
* Using PLM RTK or PLM RTK+ correction signal
CONTACT US ABOUT THE NEW HOLLAND T8 GENESIS